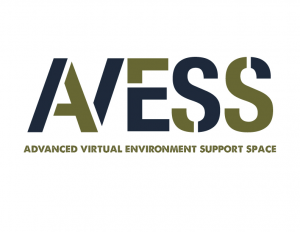 AVESS (Amputee Virtual Environment Support Space) is a multi-phase project funded originally by the Telemedicine and Advanced Technology Research Center (TATRC) of the U.S. Army Medical Research and Materiel Command (USAMRMC).*
The purpose of the first phase was to establish best practices and protocols for the provision of on-line peer-to-peer support services for military amputees and their families. The first phase of this project created demonstration environments in Second Life®.
Virtual worlds can provide military amputees with an opportunity to enhance their overall quality of life, expedite their reintegration into society, and improve their physical and mental wellness. While the rehabilitation goal is for the soldier to return to active duty, many return to their civilian communities. Spouses and family members of military amputees often become their caregivers after they are released from military hospitals and rehabilitation programs.
Peer support groups help recent amputees gain the experience and confidence and practice the skills necessary to proceed with their rehabilitation. Support groups can also assist family members and spouses with their caregiving issues and concerns. A virtual world environment may facilitate ongoing care and support, especially for amputees who live far from rehabilitation facilities.
Phase Two was the creation of a four-sim environment in OpenSim and funded by CDMRP (Congressionally Directed Medical Research Programs). The project was also transitioned from just peer to peer support to a proof of concept that can be used by clinicians to diagnose and treat people with TBI or PTSD, or help people recovering from strokes.
AVESS Phase Two uniquely combined a virtual world – using secure Open Sim technology – and a powerful server-based data management console.
* This work is supported by the US Army Medical Research and Materiel Command under Contract "W81XWH-09- P-0731." The views, opinions and/or findings expressed above are those of the author(s) and should not be construed as an official Department of the Army position, policy or decision unless so designated by other documentation.