Virtual Ability Island opened to the public in August 2008, and is the first island Virtual Ability developed. It provides the home for our new resident orientation and training, developed for people with disabilities or chronic illnesses. Here, new residents can learn Second Life® fundamentals in an accessibility-friendly environment. This island was created through a partnership with the Alliance Library System.
Through the new account signup process on our web site new residents have their avatar arrive at the beginning of the New Resident Orientation Course on Virtual Ability Island when they log in to Second Life® for the first time.
There, the new resident begins a self-guided training course that teaches the basic virtual world skills of movement, communication, inventory, orienting and appearance.
More experienced residents can learn additional skills at the Advanced Tutorials area, including tutorials on photography, creating a profile, virtual world money, clothing, groups, society, and textures.
Specially trained Virtual Ability Mentors are available by appointment to assist any resident.
Virtual Ability island also contains two small classrooms for training and discussion groups, and a large accessible auditorium for community meetings and presentations.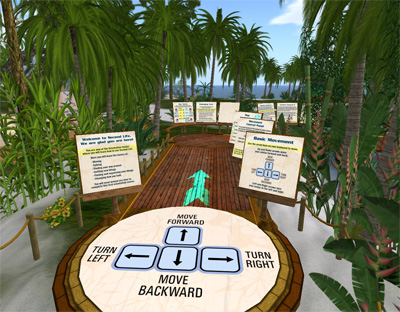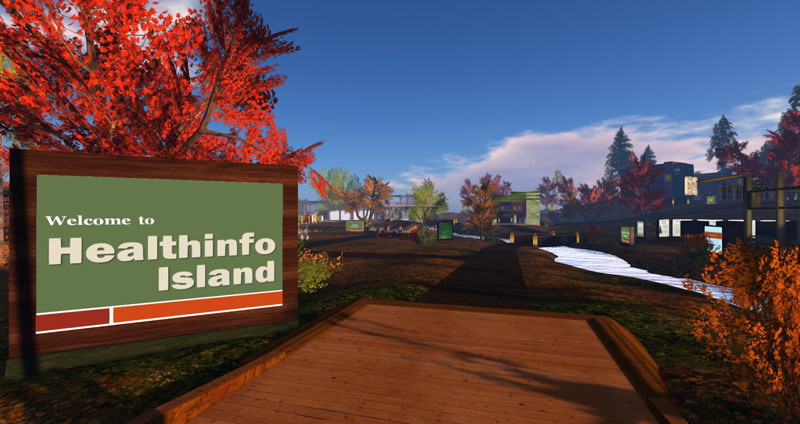 Healthinfo Island lies directly west of Virtual Ability Island, to which it is connected by a drawbridge.
The mission of HealthInfo Island is to provide timely, accurate, and accessible information on topics related to physical, emotional, and mental health. Information is provided through interactive displays, links to outside resources, events, and personalized assistance.
The Consumer Health and Medical Library at HealthInfo Island helps SL residents access health information.  Volunteer Consumer Health Librarians create personalized reading lists to help people learn more about health-related questions.
The Path of Support demonstrates the wide range of peer support groups in SL. At least 100 different health/disability related peer support groups exist in SL in English alone, with others in other languages.
Other features on the island are a quiet reading room, a wellness center where your avatar can exercise, and an herb garden where you can learn about the benefits of these helpful plants.
Cape Able island within Second Life® is a haven for deaf, hard of hearing and people with disabilities. A serene residential island, Cape Able houses a beautiful art gallery, which showcases exhibits of deaf and disabled artists from both real life and Second Life.
Second Life®'s first Deaf Chat Coffee House can be found on Cape Able. It's a relaxing place for anyone to meet with friends and join in some lively conversations.
Cape Able offers a Service Center, providing links to support resources both inworld and in real life for people with a wide range of disabilities.
Presentations on hearing loss and disability related issues are given at the comfortable discussion area. Parties, impromptu dancing and meeting friends in the neighborhood park are frequent occurrences.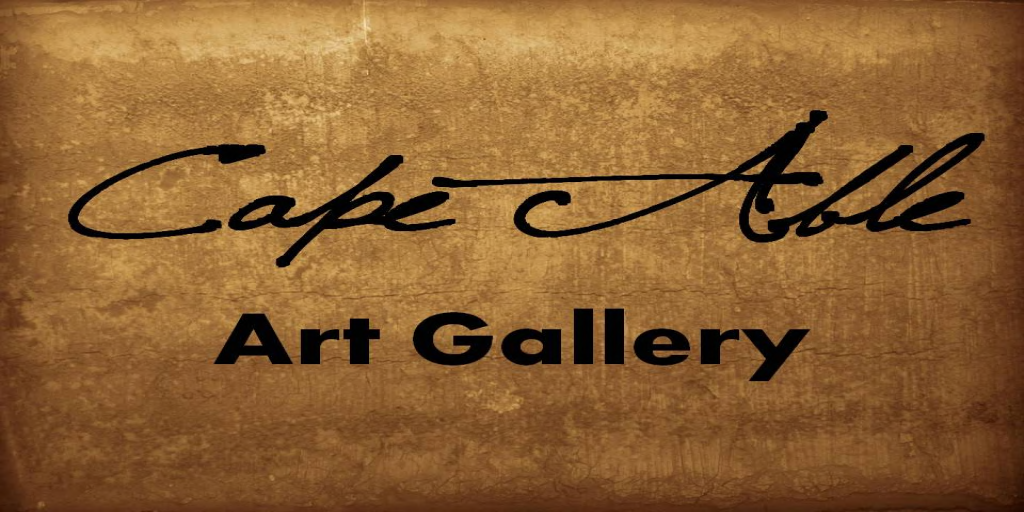 Come and see, stay and join us. "We Hear You!"
Cape Serenity is Virtual Ability's second residential sim.  A lovely pond in the center of the island provides a place where residents or visitors can sit and relax and feed the ducks.  A path circles the pond and small bridges lead to the island in the center, where people can sit to relax and enjoy the scenery.
Cape Serenity is the location of a library containing stories or poems written by disabled authors.  Some of the works are classics and others are written by Virtual Ability members or others who have a disability.   The patio beside the library is host to poetry readings and story telling, or just a place for people to sit and talk.  Next to the patio is a lovely garden which contains poems on disabilities.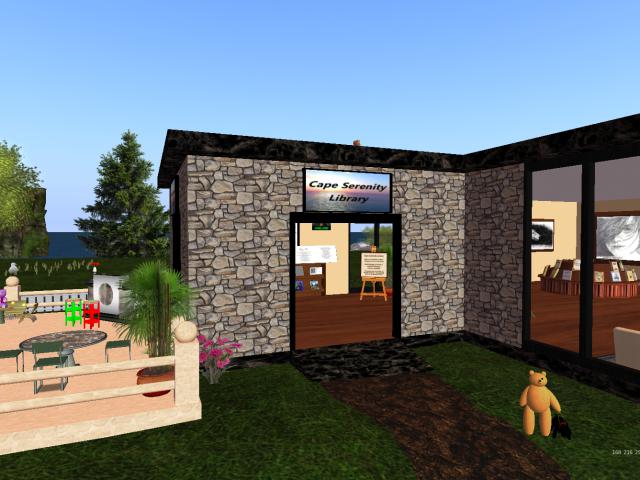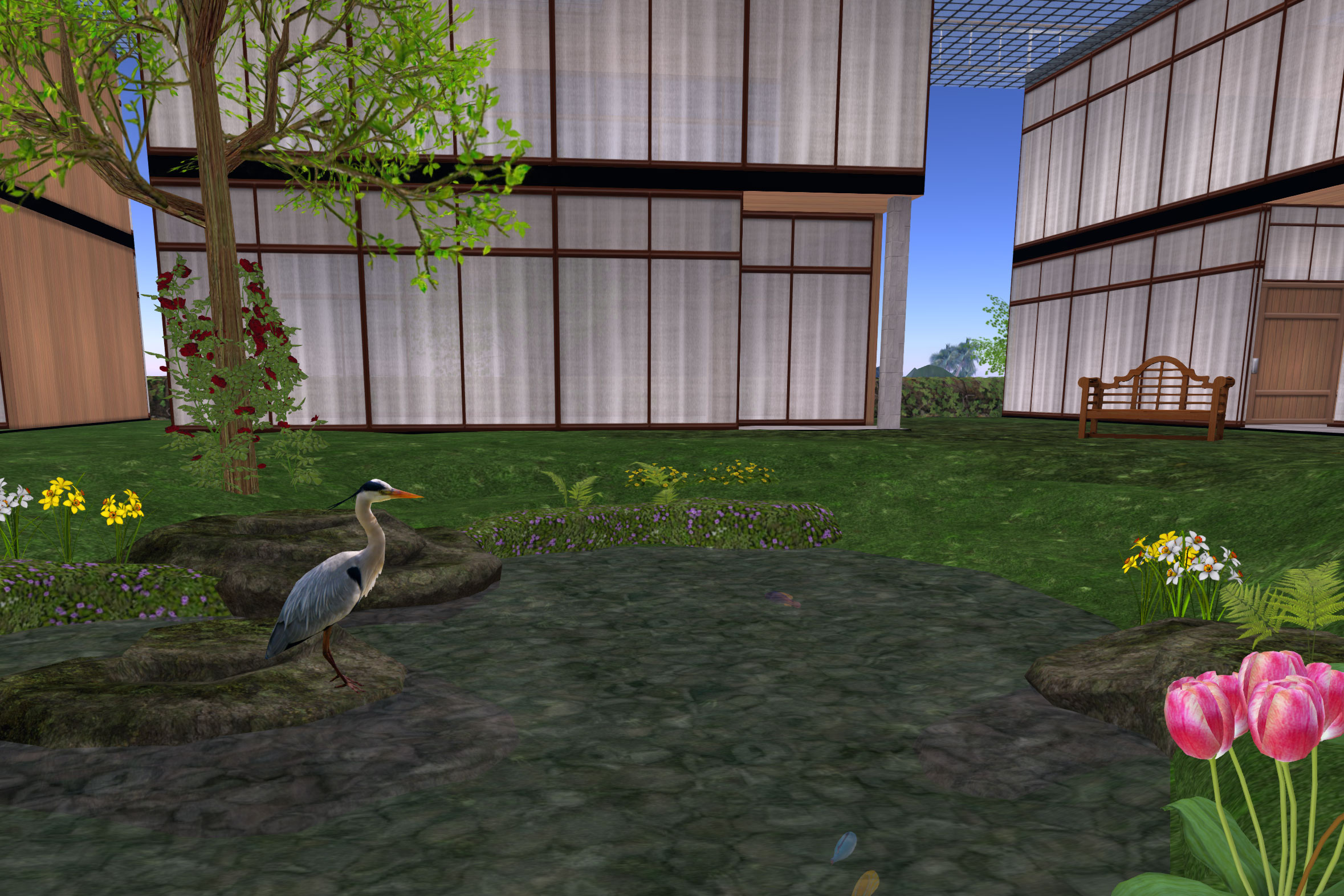 Our third residential island is the home of a special community.  Forty-four small two-story connected apartments are available there at a nominal fee for the use of VAI members who do not have another virtual world home.
The apartments share a common area on the roof, with a friendly tavern where we frequently hold dances. The idea of the apartment complex and the shared common space on the roof is to generate a feeling of community.
Elsewhere on the island are courtyards with a small pond, a fairy circle, a garden fountain, a pergola and an outdoor piano for impromptu gatherings. Butterflies, dragonflies, birds and fish are found throughout the island. A hidden cave boasts a campfire and twinkling stars for nighttime viewing.
Other features of the complex are a waterfall beside a lake where we sit and dip our toes into the water. A toy boat floats in the water above the fish.
Virtual Ability also maintains a presence in the Virtual World of Kitely!  This location is also available to residents of OpenSim via hypergrid access at: grid.kitely.com:8002:Virtual Ability
You'll see familiar names as several of our group members are in Kitely.
The sign up/registration process in Kitely is similar to Second Life; you choose your name and download a viewer.   Kitely has it's own money, called 'Kitely Credit', or KC.  You can read all about all this on their website, https://www.kitely.com/
Hope to see you there!